House Wren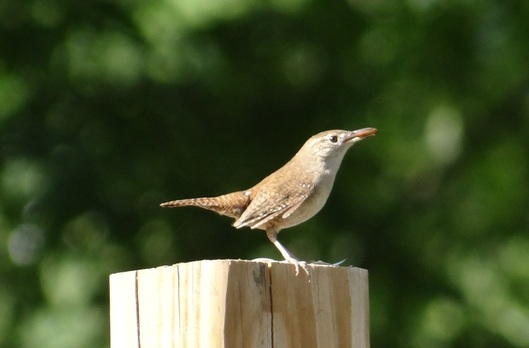 Spring Street gardens, Union Center, NY
June 15, 2012
Sony DSC-HX1000V

The next three pictures were taken 6/26/2013 on Hayes Road, just off of Stella Ireland.
I assume these are House Wrens. I've never seen a Winter Wren. There was about 5 wrens flitting around this one dead stump with grown up brush around it. The stump was not far from Stella Ireland and not as far as Tokos Road.

Are these House Wrens?